Deep Reset Retreats and CEU Trainings for Mental Health Professionals – 12 CEU's
Professional growth, deep replenishment, and lifelong connections!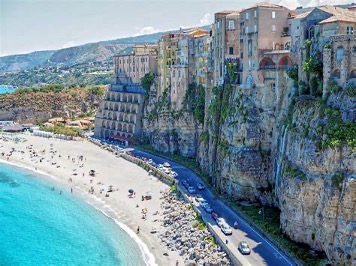 TROPEA, ITALY
Two options to choose from. Reservations now being accepted.
– June 3-11, 2024
– September 27-October 5, 2024
This is a potentially life-changing sea-side retreat to regenerate and replenish your energy. We will stay in one of the most beautiful locations on Earch, in the South of Italy, by the crystal-clear jade Mediterranean. As a native speaker of Italian, and the originator of Autenticity Therapy© I will provide your with expert outer and inner guidance.
Someone say "My turn!"? To recharge, to be nourished, enriched, awed, to listen inward, and to just BE?
We had an avalanche of interest in this event in the past. Here are some of the details:
What This Trip Includes
8-nights of excellent, clean and comfortable accommodations walking distance to beaches and downtown
Welcome Dinner
Daily delicious breakfast
Daily yoga and meditation (optional)
One massage
Daily expert guided tours "within" / Inner Connection Exercises
Day-long boat trip to three gorgeous Sicilian Islands
Airport transfers both ways (if your travel times allow)
Limitless lounging on white sand beaches by crystal clear sea
Lots of strolling the quaint medieval streets studded with amazing restaurants
… all this in the company of fellow helpers!
Where: Tropea, Italy, a Hidden Gem by the Mediterranean Seashore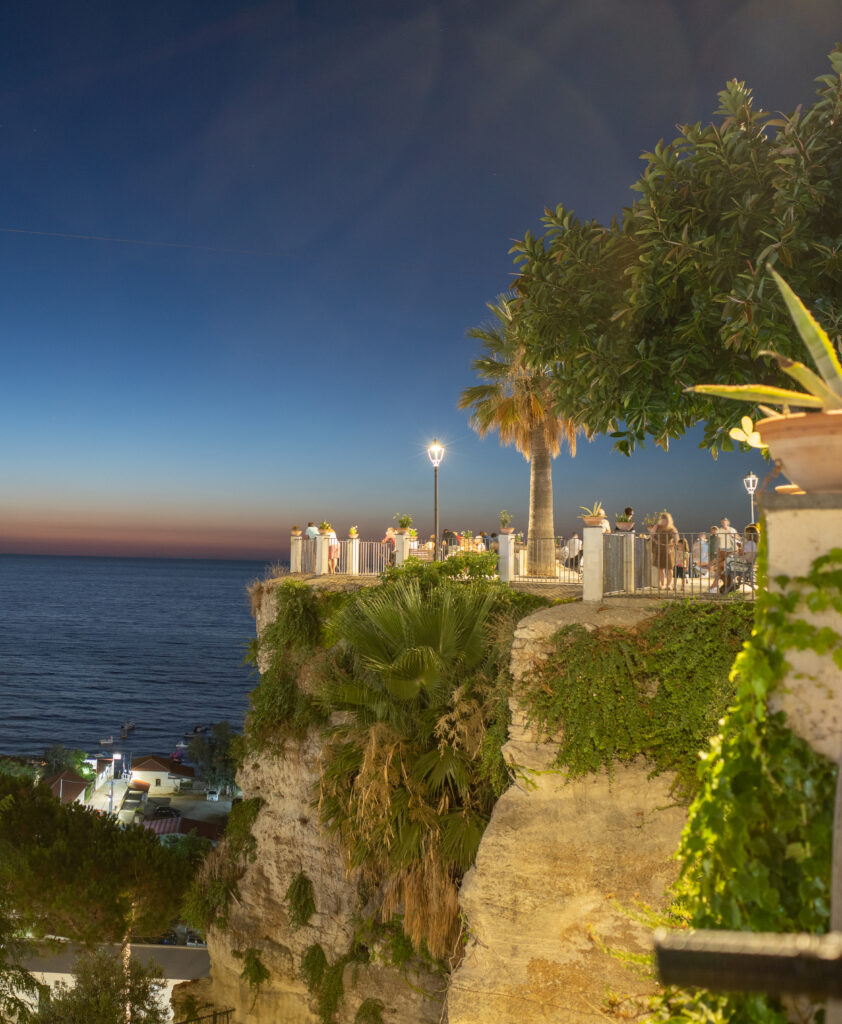 What you will learn: Authenticity Therapy©
12 CEUs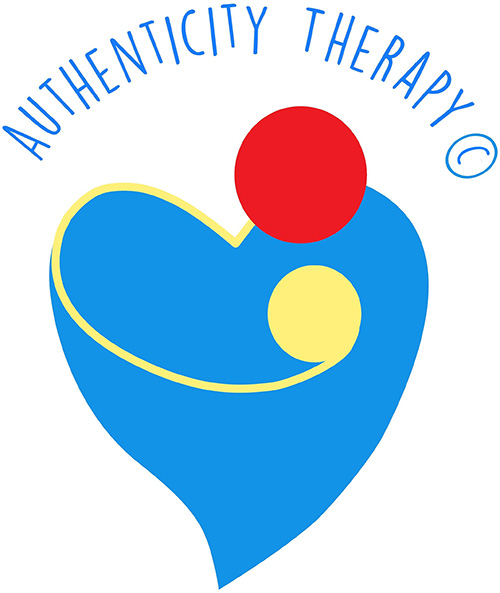 This retreat program offers an introduction to the theory and practice of Authenticity Therapy©.
Authenticity Therapy© is a new integration, an umbrella framework and treatment protocol that predicates mental health on a positive self-parenting. It is based on seven years of rigorous research on what works in psychotherapy.
AT is a four-step body centered framework, assessment tool, and clinical protocol. It shortens the duration of treatment, and streamlines the process of therapy by focusing it on the sequence of the four practices that are both necessary and sufficient for positive self-parenting: A-B-C-D stands for Awareness, Breath (self-soothing), Communication, and Delivery in one's dealings with one's Self, or the body's messages. Abusive, Neglectful, or Caring are the thee options in response to body sensation, which correspond to that style of self-parenting.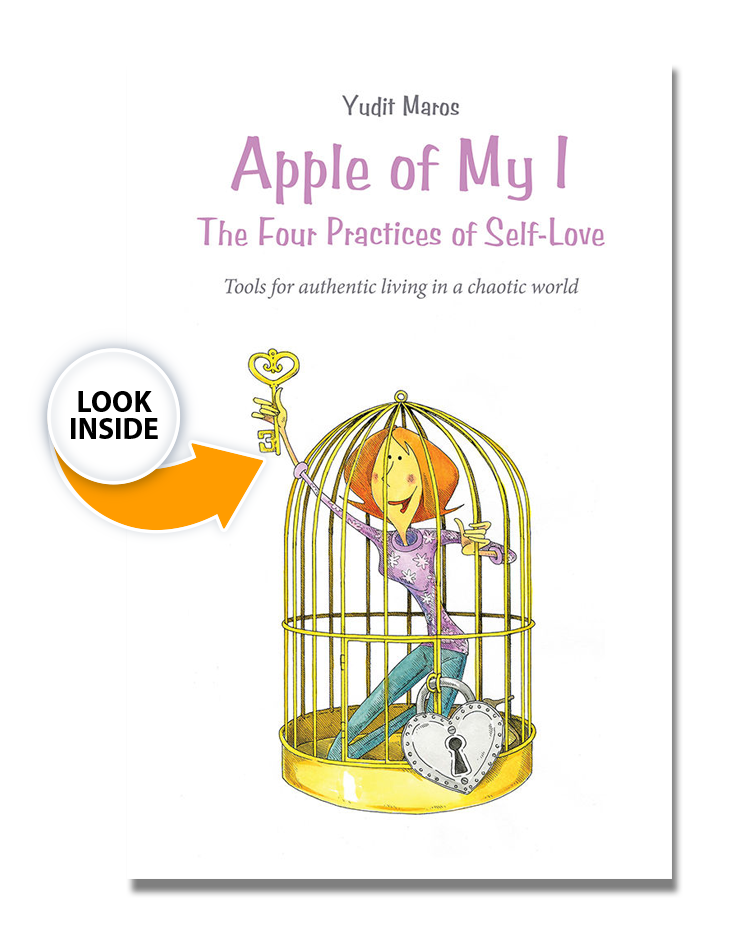 AT fosters self-awareness, self-responsibility (internal locus of control), and responsiveness (as opposed to reactivity) to stress. It can also be taught to clients as a self-help protocol. Because relationships are defined, by extension by the self-parenting style we are using AT is highly applicable to the treatment of couples and families: systems manifest the same style of communication that their members use with themselves.
This training is based on my book Apple of My I: The Four Practices of Self-Love.
Participants will be introduced to the basic principles of the AT framework, by learning:
Philosophy and tenets underlying Authenticity Therapy©
The four components of healthy self-parenting (lecture and experiential learning)
Tools and skills entailed in therapist's self-help as well as treating clients with this modality
PHOTOS FROM OUR PREVIOUS RETREATS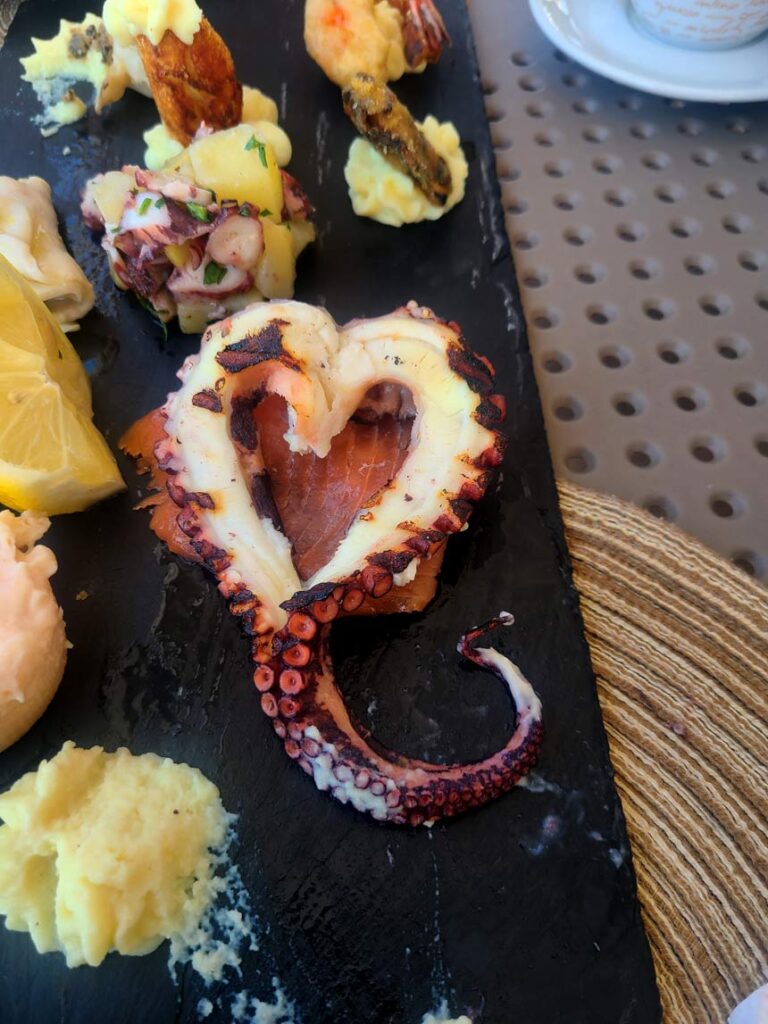 TESTIMONIALS
---
---
Due to high demand please reserve early. Space is limited to 15 clinicians.
This DEEP RESET EXPERIENCE is here for you!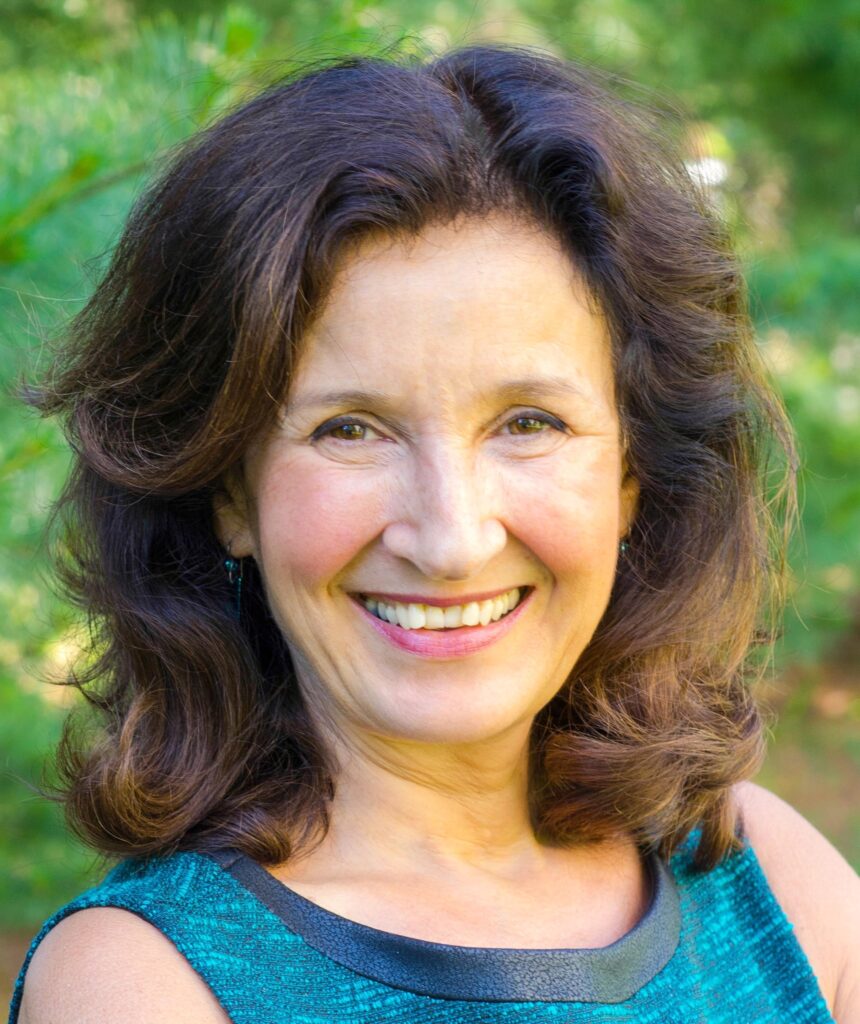 Your Retreat Leader: Yudit Maros
I am an LMFT, C.Ht, and an AAMFT Approved Supervisor with a thriving private practice in Ridgefield, CT. I have 30 years of clinical experience. I am the originator of Authenticity Therapy©, and author of "Apple of My I: The Four Practices of Self-Love. I am also an international CE trainer of therapists in the topics of Brief, Solution Oriented Trauma Resolution, and Authenticity Therapy©.

As a native speaker of Italian and self-love connoisseur I will provide you with expert outer and inner guidance throughout this trip.
Cost
$2,500-3,400 per person depending on type of accommodations.
Airfare not included.
Accommodations
We will be staying in a brand new, beautiful 4 star hotel, with a rooftop terrace that has a view of the sea. Rated 9.5 out of 10 (based on over 250 reviews), the hotel is within walking distance of the beach and a gorgeous medieval downtown. All rooms are filled with light and have a private bath. Here are the options for rooms, along with the prices per person:
ACCOMMODATION OPTIONS
RATES
6/03-6/11
RATES
9/27 - 10/5, 2024
Option 1
Superior Room
$3,200 single/
$2,900 double occupancy
Coming soon
Option 2
Standard room
$3,000 single/
$2,700 double occupancy
Option 3
Deluxe Room
$3,200 single/
$2,900 double occupancy
Option 4
Double Room
$3,100 double/
$2,600 double occupancy
Option 5
Family Room (2 beds)
$2,750
Option 6
Double Room Queen
$3,100 single/
$2,500 double
Room assignments are on a first come, first serve basis.
For June 2024 trip: The first installment is due on or before March 1, 2024, The second installment is due on or before May 1, 2024.
Daily Schedule
This is a Deep Reset Retreat designed for your enjoyment and rejuvenation! God knows, you deserve it! Therefore, there is nothing compulsory! If you would like to get the CEU's there will be 1.5 hour session in the morning (after breakfast) where you will learn about Authenticity Therapy©, a research based new framework and protocol for establishing self-love and positive self-parenting, the very key to health. This will expand your clinical knowledge and offer you a four-step way to connect within, with your Inner Child.
The rest of the time you can choose to take a yoga class, stroll the village, or lay on the white sand beach, and bathe in the crystal-clear water of the Mediterranean. You will be awed!
You will also receive one massage during your stay, if you wish (included)!
Register
Email

[email protected]

with your name, phone, address, preferred dates, and professional title.
Send a non-refundable deposit of $400 by Venmo to @Yudit-Maros. (Of course, should this trip be cancelled for any unforeseeable circumstance your deposit will be returned to you!
Due to high demand please reserve early.
Space is limited to 15 clinicians.
Date of Departure
Please make sure you purchase your ticket for the day prior the start of the Retreat! You will fly overnight, and get to Rome the next day.
How to Get There
Located in Tropea, at the southernmost tip of the Italian boot, right above Sicily. I use Hopper to find the best prices for flights. Plug in your dates, and Hopper will alert you when the price is the best to book. Again, please book your departure flight for the day prior to the start of your Retreat! You will arrive the next day!
Transfers
You will be picked up at Lamezia Airport by a person carrying the sign "Tropea Retreat". It you can coordinate with other participants the price of transfers from Lamezia Terme to Tropea and back is included in your package.
Tropea is a one-hour ride from Lamezia Terme airport.
Facebook Group
Please join the Italy Retreat for Therapists Facebook group! This way you can meet your fellow participants, coordinate flights and transfers, and get all your questions answered.
Visa Stuff
Generally not required for stays of up to 90 days (or at all for EU nationals); some nationalities need a Schengen visa. Check with your local embassy or consulate for information specific to your country.
Payment Schedule
First installment is due by March 1st, 2024.
Remaining balance is due by May 1st, 2024.
Your non-refundable deposit will be deducted from your balance.
Please note: For deposit and remaining balance amounts, please refer to your booking summary email.
Cancellation & Additional Terms
Please note that because this Retreat is limited to a small number of attendees, to allow for a more personable, intimate experience, our cancellation policy is in place to help guests and us alike work together sharing expenses that may arise from unexpected cancellations.
HOLD DEPOSITS ARE NON-REFUNDABLE.
Hold deposits (minus $100 USD re-listing fee) are transferable to another attendee found and assigned by original attendee.
Full balance due 8 weeks before the start date of retreat unless otherwise noted.
Cancellation requests submitted within 30 days of retreat date, 50% of total amount (less deposit) will be refunded.
Within 14 days of your retreat: sorry but no refunds given, no exceptions.
Any refunds allowed will incur a 3% processing fee.
No one books a retreat with the intention of cancelling it, but unexpected events do occur. You are strongly encouraged to purchase travel insurance for any emergencies.
Exceptions cannot be made for any reason, including weather, injury/illness, or personal emergencies. No refunds or credits for failure to attend or failure to complete the retreat, or for arriving late or leaving early.
We reserve the right to cancel retreats with inadequate participant interest, or in case of an emergency, in which case all money paid to Yudit Maros/Center for Authentic Living, LLC will be refunded. Notification of cancellation for this reason will occur at least 1 month prior to retreat start date. Yudit Maros/Center for Authentic Living, LLC cannot be held responsible for any personal expenses, such as airline tickets due to changes in itineraries or retreat cancellations.
COVID Travel Update
Please note that if the retreat has to be postponed based on border closures then a credit for a guests' hold deposit will be issued to be used for the postponement date. If the retreat happens as scheduled, but a guest decides not to attend based on any other reason than a country's border closure, then the regular cancellation policy (stated above) will be maintained.
If travel around the world is still being disrupted as the retreat nears, the final balance due date will be postponed until a final decision is made at the 1-month mark before the start date.
Electricity and Outlets
In Italy the power plugs and sockets are of type F (works with C and E) and L (works with C).
The standard voltage is 230 V and the standard frequency is 50 Hz.
Food
A delicious full breakfast is included each day, served on the roof-top terrace of our residence. Please inform me of any food requirements you may have.
Lunch and dinner are on your own. Tropea downtown offers over 130 restaurants, with mouth watering local food. Count on spending about 20% less on dinners than you would in the US going to a nice restaurant. You can also buy food on the beach for lunch.
CEU's
This Retreat offers 12 CEU's (pending) through NASW-CT for LMFT, LCSW, LMSW, LPC, and Licensed Psychologist. If you are practicing outside of Connecticut please inquire at your State Board to verify that they accept CEU's through NASW-CT.
Tax Deduction
This trip is tax deductible. Please check with your accountant.
Any questions, please email me at [email protected]
---